ANNOUNCING THE

2019

ONEIDA COUNTY STEWARDSHIP AWARDS BANQUET
Thursday, August 22, 2019
5:00 pm – 9:00 pm
Holiday Acres, Rhinelander
Guest Speakers
Brent Hanson, Owner, Hanson's Garden Village
​Shoreline Habitat Restoration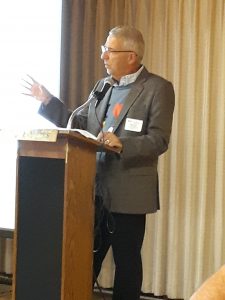 Shoreland habitat restoration is the practice of restoring the transition, or rather, buffer zone, between land and water. This talk will explore restoration projects that have not only enhanced human enjoyment and property values, but also created highly desired ecological benefits to lakeshore habitats, wildlife, fisheries, and the interdependent web of lake life.
​
---
Zach Woiak, Fisheries Management Biologist, WDNR
Fish Sticks – Adding Wood Structure to Lakes
​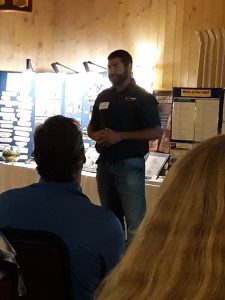 Fisheries managers and the public have been adding wood structure to lakes for many years to enhance fish habitat. This talk provides a general overview of past and present wood habitat projects focusing on fish sticks projects of today, providing insight to logistics and potential benefits.
---
Nominate Someone for an Oneida County Stewardship Award.
Who inspires you? Let us know!
Are you proud of your lake group?  Do you know of someone in your lake community who inspires others to give lake conservation their best shot?  Do you know of an exceptional volunteer or professional who deserves recognition for their outstanding contributions of time, efforts, and inspiration towards the current and future health or our lands and waterbodies in Oneida County?
If so, now is your chance to nominate those Superstars for a 2019 Oneida County Stewardship Award. Nomination Deadline is 4:00 pm Wednesday, August 14th.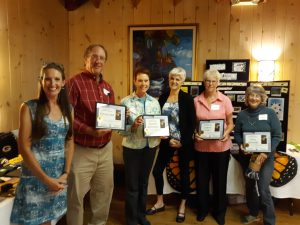 Nominate Someone for a 2019 Stewardship Award
2019_oneida_county_stewardship_award_nomination_form.docx.pdf
File Size:
541 kb
File Type:
pdf
---
​Stewardship Award Nominations are now being accepted for youth and adult individuals, couples, lake groups, and professionals for their dedication and incredible efforts at fighting terrestrial and aquatic invasive species, as well outstanding accomplishments that support the protection, conservation, and enhancement of the lands and waters in Oneida County.  For more information, click on the file.